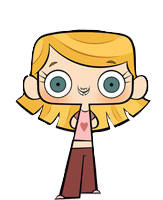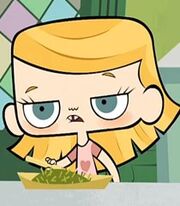 Suzie Kid is Eliot Kid's sister. She is the daughter of Isabelle and Jermey.
Physical Appearances
Suzie Kid is a short girl, through she's little larger than her brother. She has long blonde hair and large blue eyes. She wears a pink shirt with heart on it, purple pants and shoes.